A heating picture is an appliance that is used as an electric heater. It works much like a tiled stove, i.e. based on the principle of radiant heat. However, it uses infrared waves as a heat source, which then radiates into the room. And being very space-saving, they are suitable for offices, catering or healthcare facilities as well as for bathrooms, for example. The high surface temperature means that the heating image can be considered a full heating system.
HOW DOES THE HEATING PICTURE WORK?
Infrared panels heat up the walls, objects, floor and people in the room. And then the surrounding air is then heated up by those objects. As a result, the heat is distributed evenly from the bottom of the room upwards. The maximum temperature difference between the floor and ceiling is 1 to 2 °C, thus increasing overall room heating efficiency and reducing operating costs while keeping the air dust-free, providing relief to allergy sufferers. Picture infrared panel make no sound and won't disturb your peace of mind.
AIR CIRCULATION
A heating picture has a significant advantage over other heating systems, such as how the heat is distributed. Conventional heating systems heat the air first, and then the air heats up the surrounding objects. However, because the warm air moves quickly up, the temperature at the floor level is significantly lower, causing unnecessary heat loss from the room.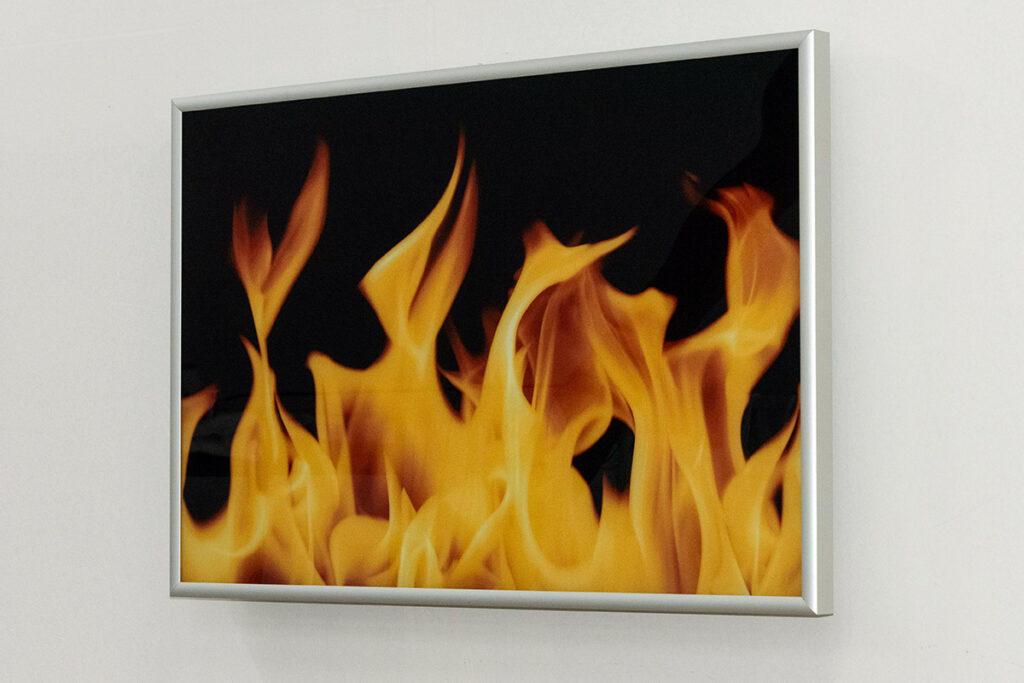 HEATING PICTURE AND ITS EFFECTS ON HEALTH
A heating picture does not dry out the air; therefore, the air does not lose its natural humidity and is more comfortable to breathe. It keeps the walls dry and prevents the formation of mould. The heat emitted mimics the heat of the sun and, in addition to warming the skin, penetrates deeper into the tissue. Infrared radiation is commonly used in medical applications as it improves blood flow, optimises circulation, helps transport oxygen throughout the body, reduces stress and increases a sense of well-being. For this reason, this type of heater is a great addition to your comfortable living room or study.
DESIGNING A PICTURE INFRARED PANEL
These infrared heating panels got their name because you can choose any motif, logo or photo to display. There is no limit to your imagination. At the same time, they are available in frame and frameless designs. There is clear 4 mm thick ESG safety glass at the front and high-quality aluminium sheet metal at the back. The panel is intended for wall mounting or ceiling mounting. For more details on the types and designs, please refer to the Infrared heating panels PICTURE section.